The Lake District weather can vary a huge amount, so you should be prepared for all types of conditions – especially cold, wet weather in the middle of summer!
So, what should you wear for your Lakeland Trails run? inov-8 can kit you out head to toe, check out our top recommendations below:
Grip is key. Running off road you encounter many different surfaces, including gravel, water, mud, grass, rocks, hard trail and the occasional sections of asphalt. Having the right shoe that delivers the best possible grip over these different terrains will make your run a lot more enjoyable.
ROCLITE G 275 – THE ALL-ROUNDER
The perfect all-rounder that will master all Lakeland Trails courses. 6mm studs made of Graphene-Grip are designed to do everything, so the shoes are just as good on hard trail as they are in the mud. Graphene is the world's strongest material and we use it to give runners the world's toughest grip. The super-versatile ROCLITE G 275 is our most popular shoe amongst the Lakeland Trails community and with our ambassadors, like Jasmin Paris, who wore them to win the 268-mile Spine Race outright in 2019.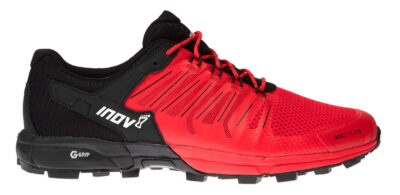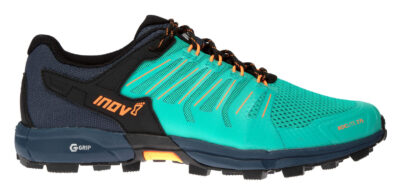 MUDCLAW G 260 V2– THE MUD-CHASER
If it's really muddy, there is no substitute for this shoe. Designed specifically for soft ground and popular with fell runners, the fierce 8mm studs made of Graphene-Grip rubber claw through the mud and come back up begging for more.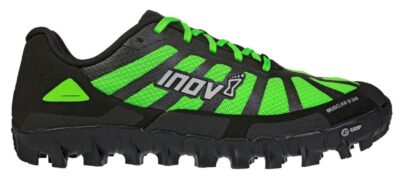 PARKCLAW 260 KNIT - THE HARD-GROUND SPECIALIST
Equally as at home on hard-packed trails and paths as it is on the road, this hybrid is perfect if you want something that loves firm ground. The 4mm studs give excellent bite on the trail and combine with a nicely cushioned midsole to give a smooth ride on the road.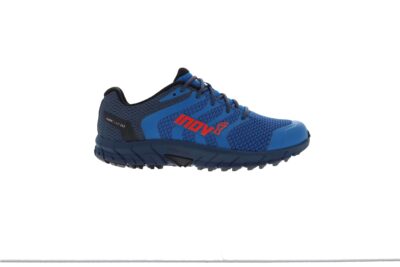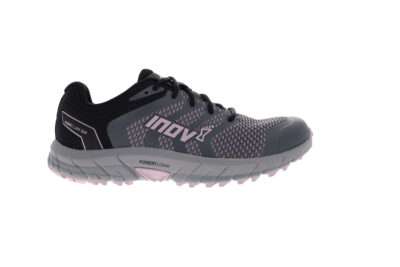 TRAILFLY ULTRA G 300 MAX– THE LONG DISTANCE SPECIALIST
Our first max cushioned shoe and the world's only to feature a Graphene-enhanced foam midsole. Gives 25% greater energy return that last for longer. Also pioneers a new way for deeply cushioned ultra running shoes by adapting, reacting and gripping like no other. Defy the limits of your long run!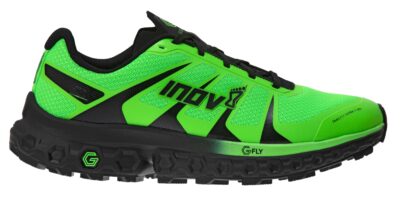 Protection from the elements can make the difference between a great day out and a cold damp shuffle. Keeping comfortable while running allows you to focus on what you are doing, rather than worrying about being wet/cold/hot etc.

Wear a lightweight, breathable short-sleeve or long-sleeve base-layer and, depending on the conditions, either some tights or shorts to protect your legs.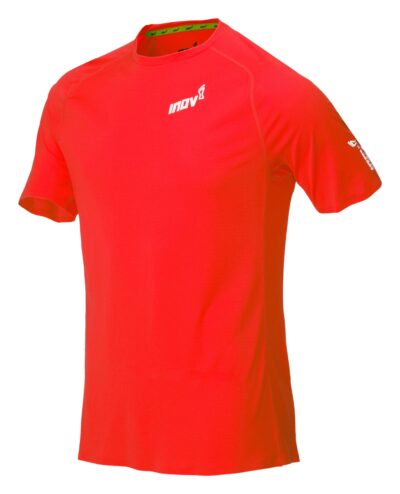 Layer up on colder days with our insulating yet highly breathable mid layers. Super comfortable, you'll want to wear them before (and maybe even after) you've raced too.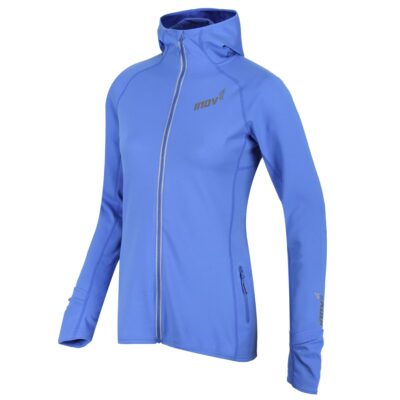 JACKETS
So, it could well be raining – this is the Lake District after all! Our range of waterproof jackets are perfect for running, offering the ultimate in protection, a great fit and with the freedom of movement you need.
Wearing super-comfortable technical running socks can make a huge difference. It will mean less chance of a hot spot (which leads to a blister), and they stay put even in really wet conditions. For the really cold days, our Merino socks will help keep you warm too.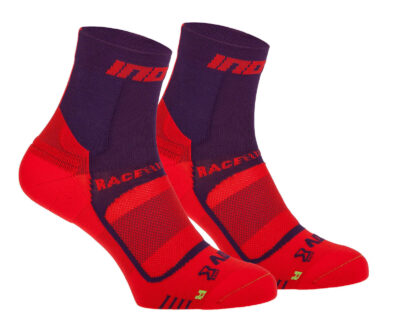 RACE VESTS AND PACKS
Our range of award-winning race vests and packs are perfect is you want to carry extra kit or fluid/food on your Lakeland Trails event. Designed to feel part of your body, they don't bounce around and have many pockets to allow you quick access to items. The RACE ULTRA PRO 2-IN1 VEST is super-popular as it allows you to use it as a stripped-down race vest or with a 10-litre sized pocket attached. Two options in one product!